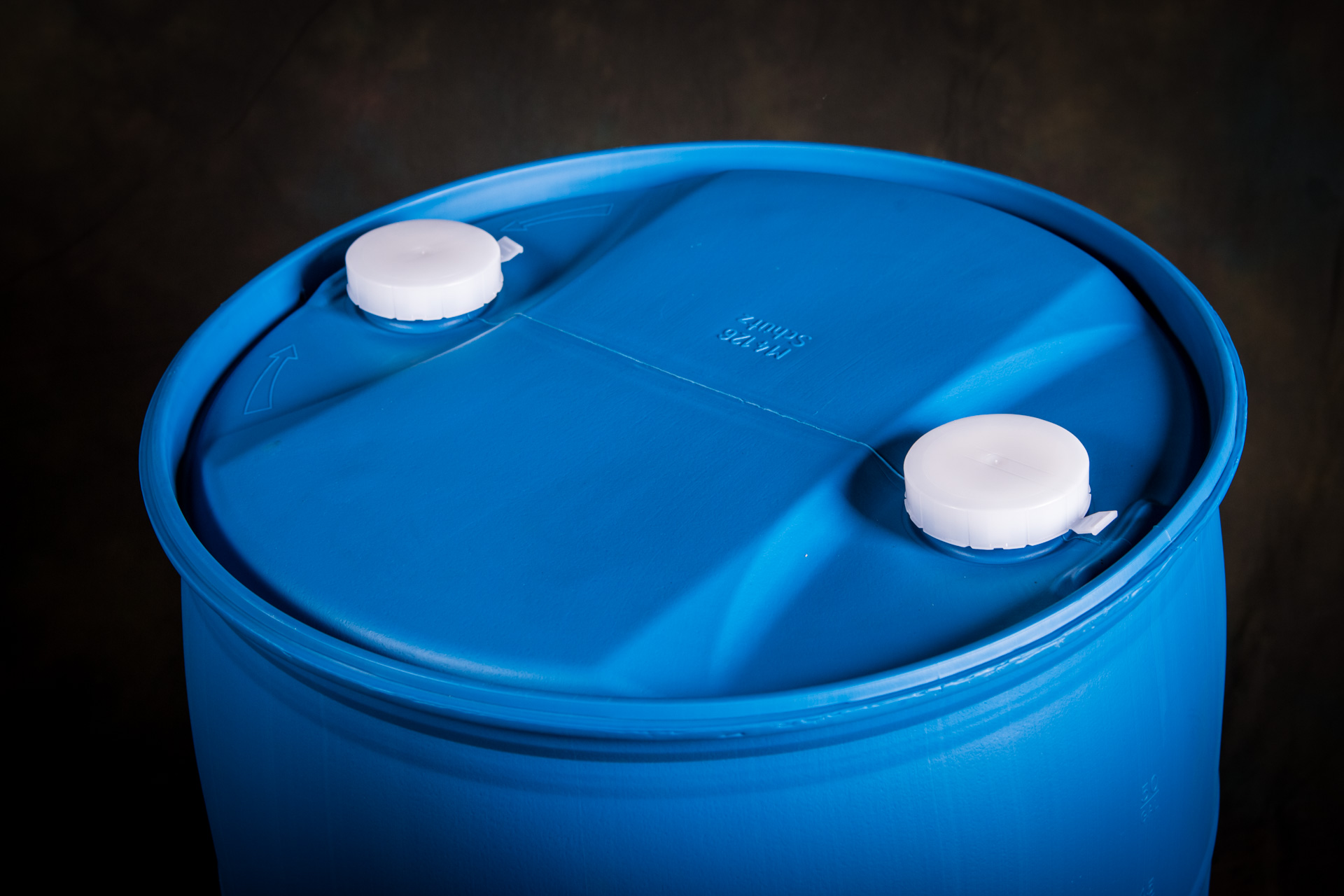 Con-Tech offers a wide variety of plastic drum plugs, drum closures, and accessories including drum cap seals, steel drum nuts and bolts, steel drum metal ring accessories, nylon drum plugs, drum plug gaskets, drum paint caps, and drum cap seal crimping tools. Con-Tech drum cap seals are printable with your own logo, while a complete assortment of open head drum rings nuts and bolts also is available. Likewise, our drum bolts, nuts, lugs, and latches offer reliable, cost-effective security for all of your steel drums.
Con-Tech offers plastic drum plugs for 55-gallon steel drums. We carry 2″ and 3/4″ plastic drum plugs with the NPT threads and can supply plugs made of nylon and polypropylene. Our nylon drum plug has been subjected to extensive testing by Factory Mutual, also known as FM. This means both our 2" and ¾" plugs are Factory Mutual FIRE RATED.
Our nylon drum plugs are recommended for customers that transport and/or store flammable or combustible contents in the drums. In case of a fire, the nylon drum plugs will melt and pop out of the drum in a quick manner relieving the pressure from inside the container. Con-Tech FM approved nylon drum plugs make steel drums in fire situations much safer than plastic drums or plastic composite IBC's. We supply our nylon drum plugs with Poly-irradiated, BUNA or EPDM gaskets. Vented nylon drum plugs are also available in 2″ and 3/4″ sizes.
Con-Tech drum closures and accessories are used with various drums including closed-head steel drums that are used for shipment and more permanent storage of liquids like chemicals and petroleum and open head steel drums with their removable lids which are more commonly used for storage than shipping. Drum closures are devices used to seal drums in order to protect the contents against air, dirt, liquid and other contaminants during transportation and storage. The drum closures are covered with cap seals to prevent tampering and further protect the contents.
Plastics come in thousands of varieties with different base chemistries, derivatives, and additives that are formulated to cover a wide range of functional and aesthetic properties. When selecting a manufacturing process for a plastic product companies consider the form, volume, lead time and material needed for the project.
Exclusive Supplier in the Americas
Con-Tech is the exclusive drum closure and accessory supplier in the Americas for Technocraft Industries (India) Ltd., an ISO 9002 certified worldwide industrial company known for manufacturing excellence, producing Tite-Seal™ plugs and Tite-Seal™ flanges, related 55-gallon steel drum closures and accessories, steel drum cap seals, steel drum plug gaskets and steel drum flange insertion dies. Electroplated and lined Tite-Seal™ drum closures are also available.
Using the correct drum and IBC closures and accessories is critical as the area is strictly regulated. Organizations of manufacturers of reconditioned and new steel, plastic, and fiber drums as well as intermediate bulk containers work hard on their members' compliance. Manufacturers of new industrial packaging and their North American suppliers do the same while emphasizing the importance of safety and reliability.
Why Choose Steel Drums?
Click the RFQ button, email info@con-techinternational.com or call us at 504-523-4785 for more information on these products.