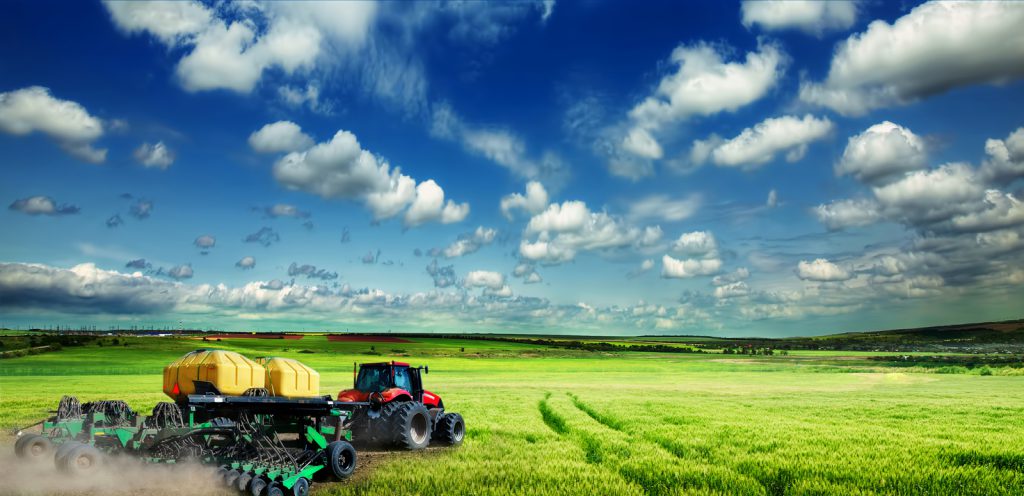 Con-Tech provides the agricultural and farm equipment industry with a wide variety of products, parts, and closures to some of the largest manufacturers and suppliers in North America.
The global agriculture and farm machinery market is expected to be valued at U.S. $342.8 billion by 2027 with the growing popularity of precision farming, various IT applications and high-tech engineering and smart sensors.
The agricultural and farm equipment industry is changing, with technology leading the way and equipment manufacturers being forced to innovate to stay relevant. Today's tractors include technology like global position systems tracking previous trips, self-driving tractors and combines with technology ensuring efficiency and environmental compliance.
We service the largest manufacturer of farm gates and animal management equipment in North America. A family-owned business like Con-Tech, our customer provides long-lasting, quality products to farmers and ranchers.
Manufacturing Customers in the Agriculture Industry
One customer focuses on maximizing milk quality, while another is a world leader in the design and manufacturing of storage and transportation containers and specialty products utilized in worldwide agricultural operations and packaging plants. Yet another customer leads in design and manufacture of storage and transportation containers and material handling bins for food and specialty products utilized in agricultural operations. Another provides the agricultural industry with a diverse assortment of liquid adjuvants, nutrients, frost protectants, insect attractants, as well as various specialty products.
We also supply the agricultural tank industry including a manufacturer of poly tanks for agricultural, water, closed-top industrial and below ground septic and cistern applications. Another is a large tank manufacturer with over 90 years experience manufacturing durable steel tanks for the agricultural industry. They offer multiple lines of single and dual-walled rectangular tanks and can pair them with pump, reels, meters and equipment.
From Food to Fungicides; Providing Reliable Storage and Transport Solutions for Farm Products
We service a multi-national with 180 global sites in manufacturing, reconditioning, recycling and reselling industrial containers. They are the largest reconditioner in North America with 50 facilities in the U.S. and Canada offering collection, laundry, drying, testing, repair and return of reconditioned customer-owned IBCs, plastic and steel drums. They help the agriculture sector deliver more yield safely and sustainably by providing reliable storage and transport options for fertilizers, pesticides, herbicides and fungicides.
"When I contacted Con-Tech International, they not only quoted a significantly lower price, but said that they had the 25,000 I wanted in stock and they would ship the next day."
Exclusive Technocraft Supplier to the Americas
Con-Tech is the exclusive closure and accessory supplier in the Americas for Technocraft Industries (India) Ltd. Technocraft is an ISO 9002 certified worldwide industrial company known for manufacturing excellence, producing Tite-Seal™ plugs and Tite-Seal™ flanges, related closures and accessories. Our closures and all FreezePro™ Frost Protection Systems can be found on agricultural tanks and related items.
Our custom manufacturers in China, Taiwan, India, and elsewhere, many of whom are ISO certified, also satisfy the highest agricultural and farm equipment standards. Con-Tech stays with you every step of the way as our world-class manufacturers produce varied products to your design.
Global Resources
There are many issues that need to be considered in deciding whether outsource manufacturing of your agricultural and farm equipment parts is right for you. Con-Tech helps you make that decision. We handle all of your outsource manufacturing requirements so you do not have to divert limited resources away from your core product. You do not need to navigate the language barriers, cultural differences, fluctuating exchange rates and trade restrictions that can make outsource manufacturing frustrating. And, we stay with you throughout the process to ensure that your agricultural and farm equipment parts are delivered where and when you need them.
Con-Tech procurement outsourcing also offers the agricultural and farm equipment industry with an extensive range of steel for a multiplicity of purposes. Our suppliers are international and domestic mills, chosen to deliver the highest quality at the lowest cost available anywhere. The agricultural and farm equipment industries can choose shipment directly from the mill to their plant or can arrange for JIT delivery.
Agricultural and farm equipment products and services available to your industry include but are not limited to:
How Can Con-Tech Help You?
Con-Tech can supply all of your agricultural and farm part requirements. Click the RFQ button, email info@con-techinternational.com or call us at 1-504-523-4785 for more information. Tell us what you need and we will save you time and money.
---