Industrial Parts — Custom Made, and Imported
Leading Industrial Parts Supplier
Since 1983, Con-tech International has become a leading industrial parts supplier for many industries such as steel discs, closures, and drum accessories to the steel drum industry; stainless steel ball valves and fittings to IBC manufacturers; and specialty metal components to a wide variety of industries.
Con-Tech is the exclusive industrial parts supplier in the Americas for Technocraft Industries (India) Ltd., an ISO 9002 certified industrial manufacturing company, producing drum closures, capseals, gaskets, and drum flange insertion dies. A complete assortment of nuts and bolts for open head drum rings is available as well.
Read about accessories for 55 Gallon Steel Drums
---
When you store paint and other substances in buckets that are smaller than 55gal drums, such as 5 gallon pails, turn to Con-Tech for your storage pail parts and accessories. Parts include tamper-evident closures for fast and efficient filling of your product into the pail and glug-free pouring.
---
Con-Tech serves the intermediate bulk container manufacturing industry. We offer our industrial parts to manufacturers, re-conditioners, and end-users the industry's most comprehensive line of parts available for stainless and carbon steel IBCs such as our Voyager brass and steel ball valves, and tote tank bolted fittings.
Read about IBC Components
---
Con-Tech is your one-stop source for precision components and industrial parts made to your specifications. Our manufacturers have many years of experience in stamping, deep-drawing, CNC machining, investment, and sand casting, forging, plating, anodizing, polishing, as well as other manufacturing processes.
Read about Precision Components
---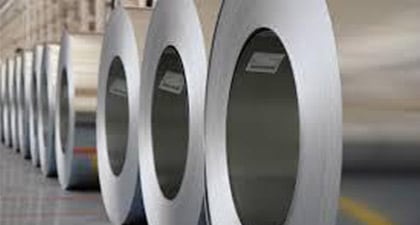 Con-Tech International has been trading steel products since 1985. Manufacturers can choose to have sheet steel and steel discs shipped directly from the mill to your plant or can arrange for JIT delivery by drawing from Con-Tech Steel's large inventory.
Read about Sheet Steel Products…
---
Con-Tech supplies structural products including rebar.
Read about Structural Steel Mill Products…
---
Marine Hardware
Marine manufacturers and distributors choose Con-Tech as their source for custom-made wholesale parts. See the wide array of products that Con-Tech has manufactured. It all starts with your product specification or drawing and we take it from there.
Read about Boat Parts & Marine Hardware…
---
Specialty Metal Components | Contract Manufacturing of Industrial Parts
An outsource industrial manufacturing company, Con-Tech offers contract manufacturing and product development services through its network of overseas manufacturers, many of which are ISO 9001 certified. Our focus on quality, attention to detail, and concern for production schedules make us an excellent partner in satisfying your industrial parts requirements. Forging, casting, CNC machining, in addition to several finishing operations, are some of the metalworking capabilities available.
Read about Contract Manufacturing Specialty Metal Components…
Click the RFQ button, email info@con-techinternational.com or call us to learn how our overseas procurement can result in significant cost savings for your company.